You can utilize your garage in many ways. Some householders prefer a more practical way of using it: for example, the most popular decisions are, obviously, parking vehicles or storing different things in the garage. It surprises nobody. On the other hand, you can — and maybe even should! — let your creativity decide, what your garage should look like.
For example, you might furnish it as your own workshop where you will build and craft different things. You might make it into a dance studio or into a fitness center to please your wife and your children. You might build a small apartment complex upstairs, adding a room or even a bathroom on the second floor. There are basically no limits to what you can do because your garage is a great place for letting your imagination lead.
You may also like:  10 Best garage lighting
Of course, some of the options are harder to translate into reality: if you have an attached garage, it won't be realistic to add a room upstairs or implement further changes to the garage appearance. Nevertheless, having a disconnected garage gives you enough space for any creative decisions.
While you start thinking of all possible ideas, we would like to talk about equipping your garage. In this article, you'll find information on what's an absolute must-have; which items are going to help you out; what new hi-tech decisions there are in the market; how to save some free space; and many other things!
Vacuum cleaner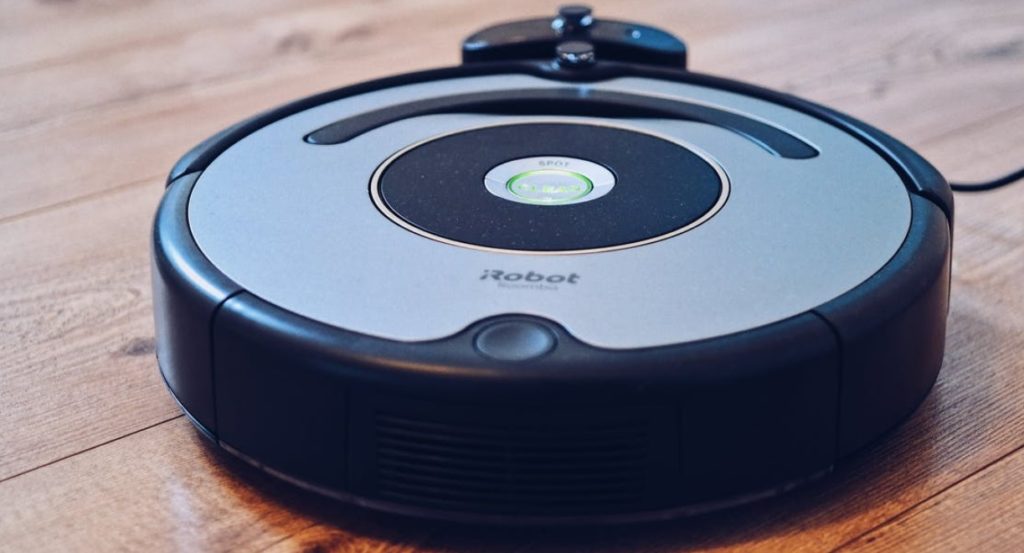 Any garage will inevitably become a mess. Whether you park your car there or just store a bunch of old stuff, whether you make vases using wood and epoxy or just throw parties from time to time, there will always be dirt, dust, and whatnot. We recommend you buy a good vacuum cleaner that is also really light-weight, doesn't take up much room and, ideally, includes some other functions: nowadays, making (and buying!) non-multifunctional technologies is a sign of a poor taste.
As an example, we recommend you trying a Vacmaster vacuum cleaner. It allows dry and vet cleaning and can convert into a leaf blower as well. You can use it not only for your garage but for the backyard and lanes too. Vacmaster's cleaners are easily portable and truly meet all your requirements. There are units for personal and professional use, so you'll find a vacuum cleaner that suits you best.
Washing machine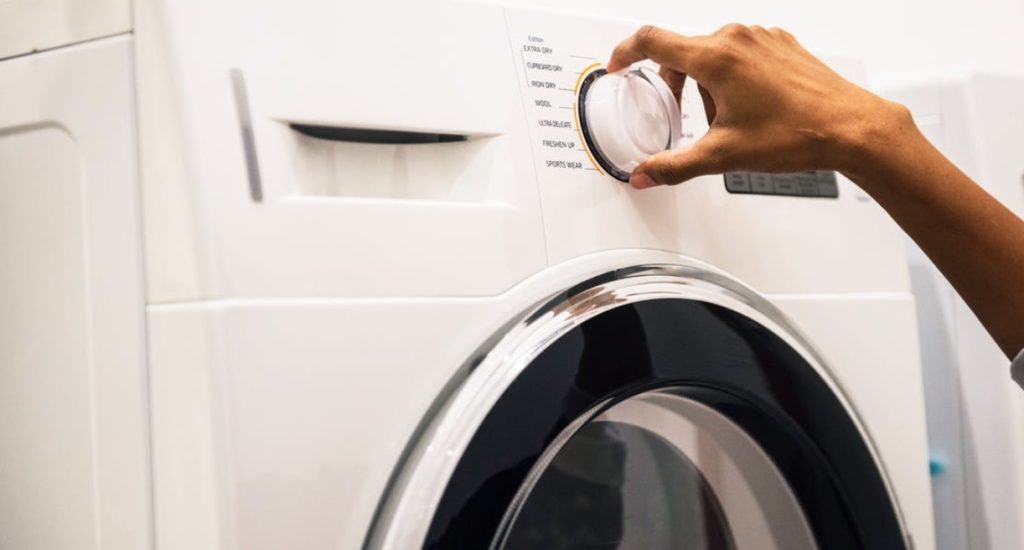 Is there a better place for laundry than your garage? See, washing machines can sometimes be pretty noisy. Doing your laundry at night isn't always a good idea. However, when you have enough space in your garage and your house feels pretty hard to move around, removing a washing machine from there will save you some room and sound sleep.
You should also consider that there are really compact models on the market that can fit almost anywhere: to look them up, you can check catalogs of ZENY, Giantex or DELLA. Thanks to new technologies, these mini-models do not give way to normal washing machines in terms of efficiency and quality.
Finally, you might want to have your own washing machine for the clothes that you wear while working at the garage. Other pieces of fabric that are used in the working process (stained with oils and other chemicals) are also better to be sorted out. For that, your wife will definitely breathe a sigh of relief.
Insect spray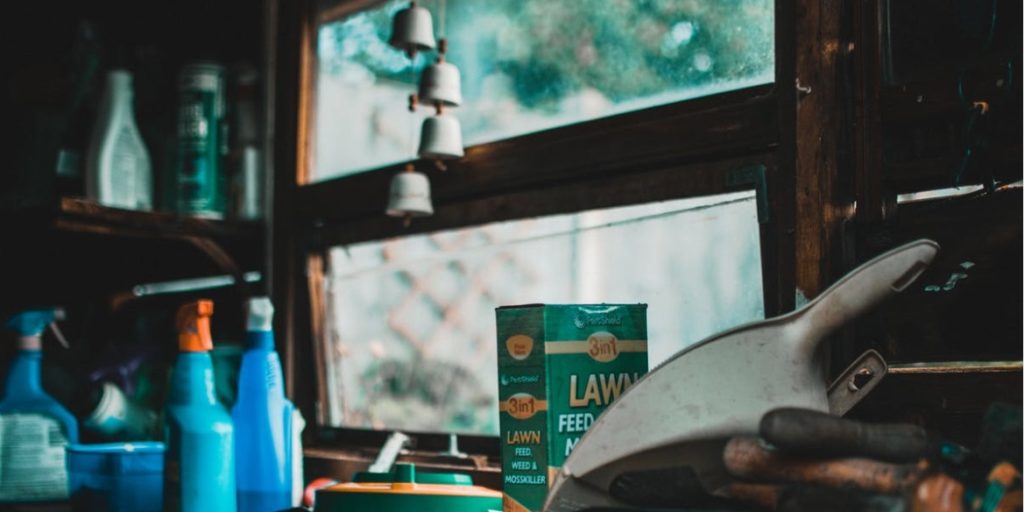 As the garage is typically an additional building without a foundation, no wonder one of the biggest problems for the garage owners are insect infestations. No one would like to see roaches or bugs swarming under the shelves: it is highly unsanitary, they can intrude the house itself, and if you have used any wood in your garage decor, the insect infestation will inevitably ruin it.
To cut the story short, you will really need to equip your garage with insect sprays, repellents and other types of bug killers. It's better for you to use non-toxic products, especially if you have kids that also have access to your garage. But organic products might prove to be less effective. If so, you won't solve the problem and just postpone it for a short period of time instead. We recommend you to check the Ortho sprays (they come in large volumes, too!) and Ever Pest ultrasonic repellers. Both companies receive actually good feedback.
Lighting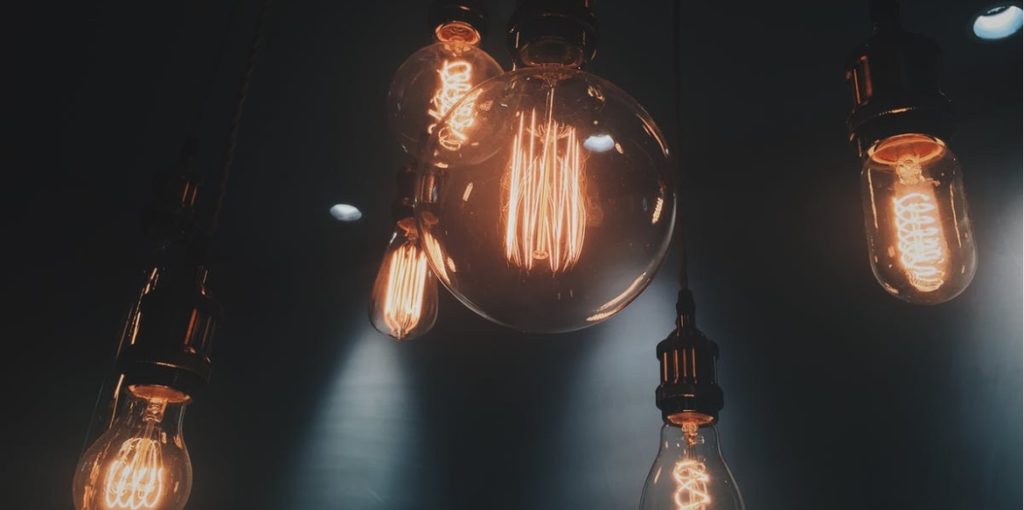 When working in your workshop, you really need dynamic and controllable lighting. It doesn't matter if you are fond of woodcarving or forging, repairing cars or building furniture — you will need to move a lot and see everything clearly.
It is really important to have a good adjustable lamp or a nice pocket torch. Still, none of it is nearly as cool as you deserve. So why don't you check Joby's tripod torch? It looks like some sort of a Star Wars alien, but its functionality justifies the weird looks. With its flexible "legs" it can wrap around any object and hold almost any position for hours without falling off. Its blindingly bright CREE LED lumens (a total amount — 100 lumens in the lamp) will absolutely make a difference. By the way, it's better to avoid looking at Joby's tripod torch directly, as it can make your eyes hurt.
Shelving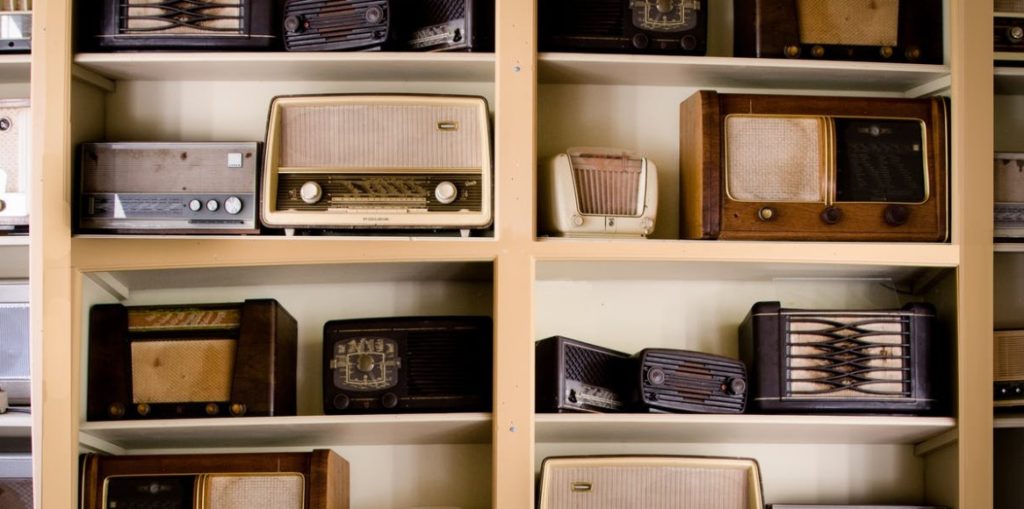 Of course, when it comes to storing your stuff, nothing deals with it better than shelves. There are many options for shelving: you can purchase 4 or 5-shelf stands, wall shelving, overhead shelves that should be attached to the ceiling and so on. Organizing your shelving will be much better if you add boxes, baskets and bins to further divide the free space between the shelves. You should note that AmazonBasics makes a high-quality shelving that varies in sizes, number of shelves and materials.
But of course, shelves can take up too much space, so it would be better to avoid using them in case your garage is too small or space is limited. You might also want to fill the room with something else just because you don't find such shelves appealing. In that case, you might consider an alternative that is described further in the article.
You may also like:  9 Best tool cabinet for your garage
Storage panels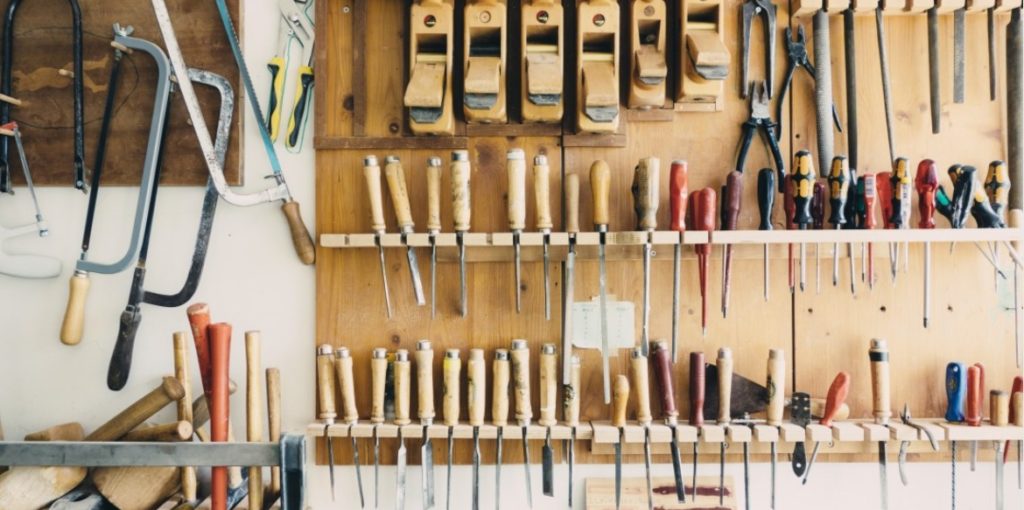 What is a versatile, clean and comfortable way of storing your supplies and instruments off the floor? Of course, vinyl storage panels. They have received wide acceptance because they are customizable, install easily, provide some free space, look really neat and clean and, of course, are truly convenient.
These vinyl panels can be 4-to-8 foot long. They are mostly made from PVC. Having screwed storage panels into the wall, you can now proceed with adding snap-in baskets, bins, boxes, shelves and hooks to organize the space and also figure out the panel lay-out. You can keep all your gardening and building implements on the storage panel, as it is strong enough for storing them.
You may also like:  10 Best garage workbenches
Safety gear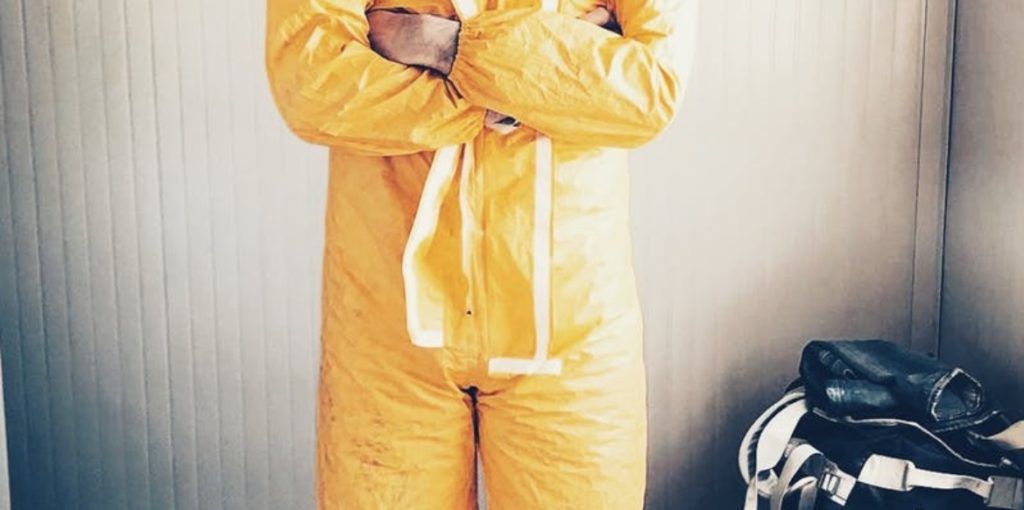 Sure, you wouldn't want to hurt your fingers when working with a hammer. But no garage is a safe place, especially if you are fond of crafting. In this case, having safety gear is a must. Your health and safety should always come first, there's no question in that.
Self-discipline is crucial here. You should never forget to wear protection, and losing such items should also be banned from your schedule forever. That's why we suggest that you make a designated box or a shelf for all the safety gear that you might need in your work. This way you will never forget where you have put your goggles.
Make a checklist of things that you might need when working on the next project. For example, when there is something to do with chemicals, never forget to put on safety glasses, a respiratory mask and a pair of gloves. If your project is noisy and can possibly damage your hearing, wear some earmuffs, and so on.
There's a lot of safety gear on the market. If you are looking for a high-quality product, check Jackson Safety or Dowellife. Remember: saving on safety is never a good idea.
Peel-and-Stick tiles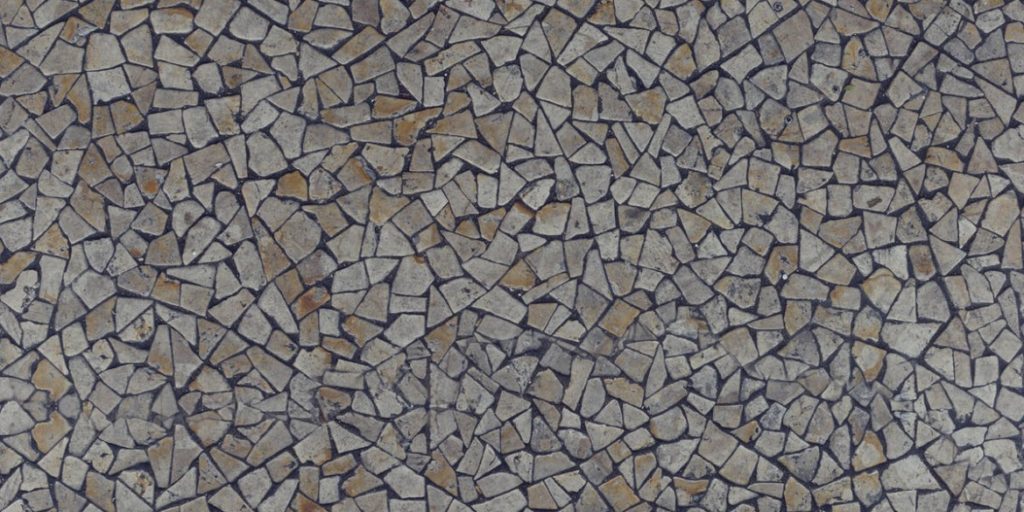 There are two ways of coating your floor: a boring one and using G-Floor RaceDay Tiles. These vinyl mats are extremely easy to put on the ground, just peel the protection layer off and stick the tile anywhere you want to! As they come in different variations and colors, you can even lay out a funny pattern or mark the parking area for your car. In the future, it will help you navigate.
The concrete floor underneath the peel-and-stick RaceDay mats will stay safe, secure and moisture- and stain-free. This glossy coating is very durable and withstands even the strongest pressure from the car tires. Your garage will look really professional and clean, but what's more important — its flooring will last longer.
In conclusion, it isn't hard to customize your own garage according to your personal needs. The more time you spend exploring the market and looking for different ideas, the clearer your own concepts will be. It doesn't matter if you are going to use your garage in a more traditional way, or if you feel like it's time to show some creativity. Creating a space where you will be working, doing sports, playing games with your children or throwing parties is important either way.