Leaf blowers are indispensable in a household, especially if you live in a private house. Country houses, suburban houses or summer cottages – all large buildings need care. They are always accompanied by a plot of land, which the owners usually plant with lawn or flowers. Trees and shrubs grow in the backyard.
Unfortunately, in autumn, all the leaves fall off, filling the yard and the road. As long as you take care of your plot, you will, of course, clean it up. Rake, brooms – everything that comes in handy! In fact, it is much more convenient to use leaf blowers. But there are several kinds of devices. In order to understand what you need, it is worth reading the characteristics of each of the types.
You may also like: 10 Best lawnmowers for your garage

Corded electric blowers
As you can already see from the name, this device has wires and can only be used with them. Corded electric leaf blowers work with electricity that the device receives through the wire. When the device starts up, it makes a lot of noise, so you won't be able to clean up the area at a later or very early time. The wires limit your freedom of movement. Of course, if you need to clean the area less than 100 feet, you won't care. But if your area is long, non-standard form or just large – then there will be difficulties. You'll have to figure out a way to move around or plug corded electric blowers into different outlets all the time.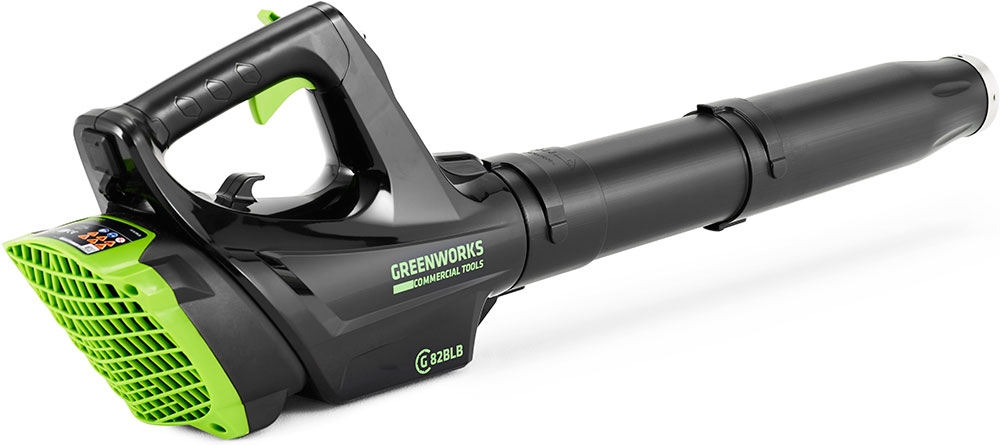 Cordless electric blowers
It would seem that this type of leaf blower has only one difference from the previous type. Actually, it is not true. Of course, their main differences are in the necessity of constant and continuous power supply to work. But actually it's a bit more complicated than that. Cordless electric leaf blowers do need electricity. But in this case, they simply charge like cell phones.
Every time you want to clean your yard, you need to charge the device. A fully charged battery will guarantee you a minimum of 1 hour of continuous use – depending on the model, this time can be longer. These devices are lightweight, easy to move and have no wire to maneuver and move around the area easily. It's worth noting that the standard cordless electric leaf blowers cost from $200 to $300.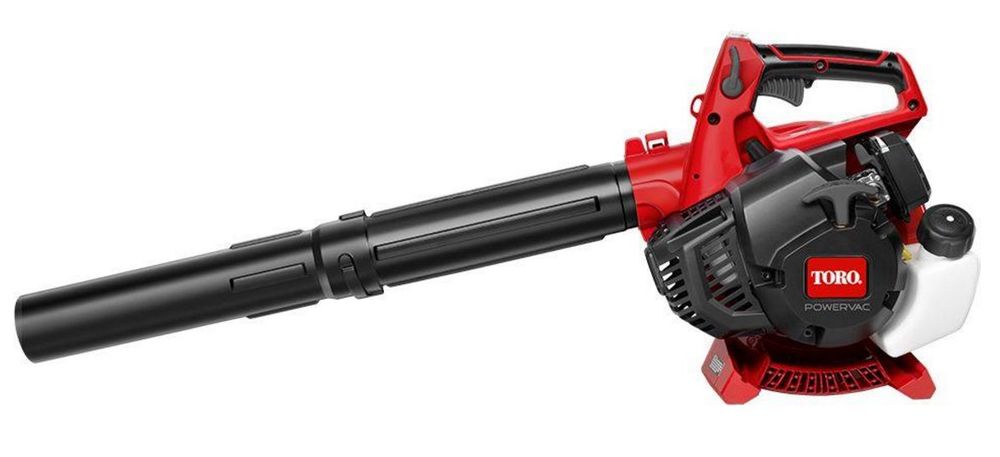 Gas-powered handheld blowers
This type of leaf blower requires fueling for operation. The unit can only be started and operated if there is gas in the fuel tank. If you do not want to depend on the location of the wires and sockets in your area, you may be interested in this type of fueling.
They are easy to use in areas of different sizes. It is worth noting that these models are noisy – they make much more noise than electric blowers. They provide a decent amount of power, which speeds up the cleaning process.
Gas-powered handheld leaf blowers can be equipped with both two-stroke and four-stroke engines. One of the main parts of such leaf blowers is smoke extraction. Your device will not burn out due to excessive smoke accumulation in the engine. To get started you will need to pull on the special part and the leaf blower will start working. It is also worth noting the considerable weight of the device – if you do not have a strong physical fitness, handheld leaf blower will not allow you to work for a long time – you will just get tired of carrying it!
Gas-powered backpack blowers
In order to facilitate the physical side of the leaf harvesting process, a Gas-powered backpack blowers model was created. They are also easy to move over long distances, maneuverable and independent of the electrical supply. All you have to do to keep the device running is to refuel it in time. The right gas level in the fuel tank ensures that your leaf blower will run smoothly.
The name already has the main detail of this type: backpack. As the power of the device increased, so did its weight, and manufacturers needed to improve the design. Since a leaf blower relief would have made the cost more expensive, it was simply decided to redesign the device. Since the leaf blower is carried by a person not in his hands, but on his back, it becomes physically easier to use. They can be carried on the back or shoulders of a person. Gas-powered backpack blowers also have a dirty air discharge pipe – so be careful when using it.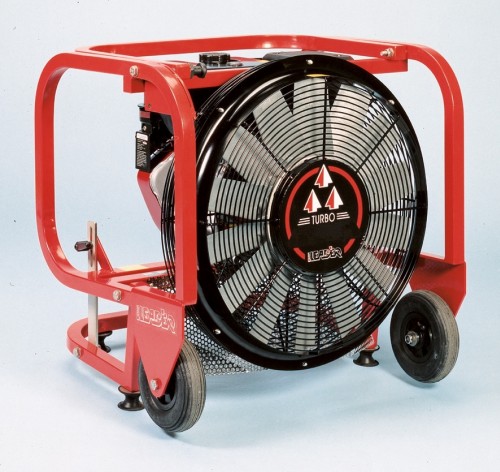 Gas-powered wheeled blowers
For commercial use or if you have too much land at your disposal, you may need gas-powered wheeled blowers. They are large and noisy, heavy to move, as well as incredibly expensive compared to many other models. On the other hand, they are capable of clearing vast areas while minimizing the use of human resources.
They can cost as much as $1,000 and weigh more than 100 pounds. Of course, if you own a small plot of land, you do not want to use this type of equipment – it is simply useless in small areas. But if you want to clear the leaves from the ground or the road near the shop, in playgrounds or parks – the use of gas-powered wheeled blowers is reasonable and will fully meet your expectations.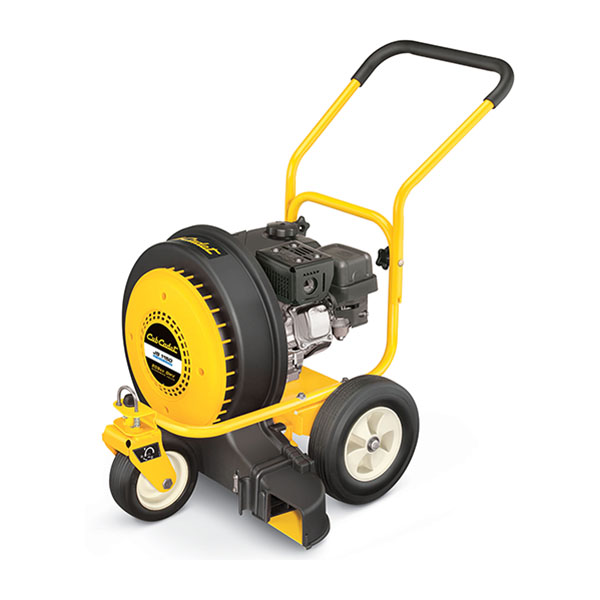 Walk-Behind Leaf Blower
Cost and time are key factors for buying a leaf blower. You are guided by the price of the device – you must have the means to buy it, as well as the time of cleaning and the need for your direct involvement in the process. If you can't afford to use gas-powered wheeled blowers, you may want to use walk-behind leaf blower. This device is a wheeled fan. It may look like a lawnmower and is used in a similar way.
You drag the walk-behind leaf blower behind you or push it in front of you. A fan mounted on wheels blows away leaves in its path. This way, you don't get tired as much as you do with manual work, and you don't overpay huge amounts of money for the autonomy and independence of the device. The Walk-behind leaf blower is easily stored in the garage and requires minimal maintenance. In fact, even a child can control such a device – take note.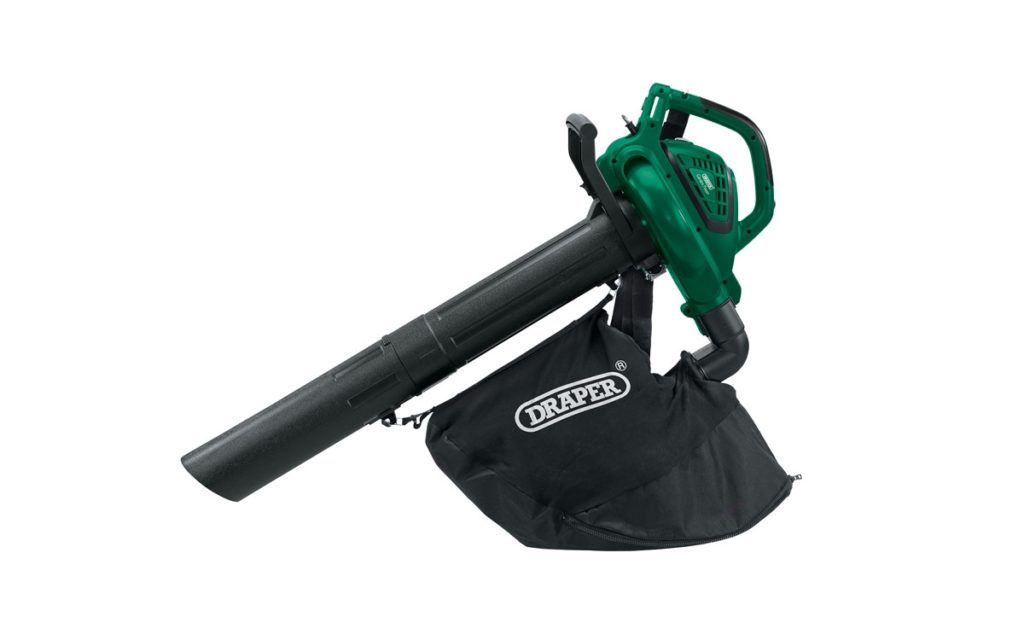 Leaf Vacuums
The Leaf Vacuums device is a bit different and does not relate to the subject of the article, but you might be interested in this option. They usually look a little different – not like standard vacuum cleaners, but they are similar in design and operation. Leaf vacuums have a vacuum chamber and leaf suction hoses. In addition, some advanced models have a special leaf shredder.
The principle of operation of the vacuum cleaner is incredibly simple: by creating a vacuum, the device sucks in leaves and small debris gradually moving around the area to be cleaned. As you move forward, the vacuum tank or bag is filled with leaves, leaving behind a clean lawn or piece of land. Leaf vacuums with shredders are of course much more convenient. You don't have to throw leaves out of the tank periodically to continue cleaning. A special mechanism will immediately turn the leaves into small debris and you will only have to clean the tank at the very end of the process.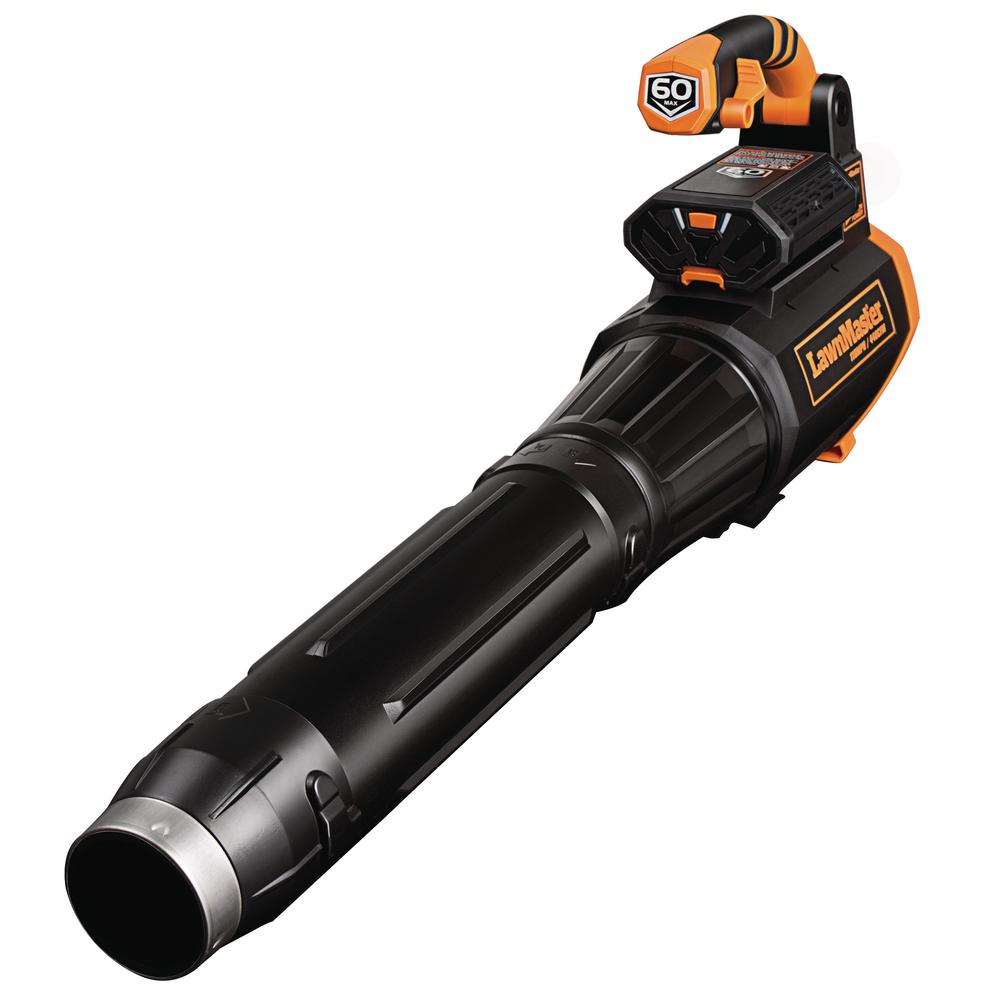 Heavy-Duty Electric Leaf Blowers
However, if you're tired of taking the leaves off your plot with a rake, it's worth thinking about buying a heavy-duty leaf blower. Such a device will make it easier for you to work in the garden and backyard in the autumn and spring without costing you a fortune. These models are affordable and available in many hardware stores – so you can afford one in the garage. If your yard is medium or large, you will prefer to buy this model. Stronger air gusts help lift heavier debris or even wet leaves. Of course, they weigh a little more than the simpler models, but they also guarantee more efficient operation. They have a wide range of effects, so it's easy and quick to remove even more land from foliage and branches.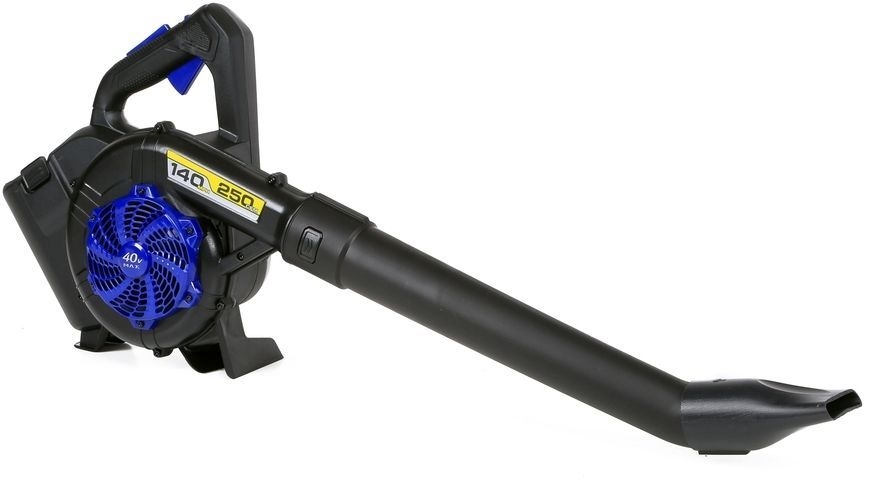 Light-Duty Electric Leaf Blowers
The Light-Duty Electric Leaf Blowers will interest you if you work exclusively in dry weather. These are lightweight, easy-to-use devices that are easy to move in space due to their weight and use even on large areas of the ground. These models are low-power models, but this is the factor that ensures the quiet operation of the leaf blower. You don't need to put up with the noise or choose a special time to clean your yard.
Some people prefer to use Light-Duty Electric Leaf Blowers as a small electric brush. Since the device is quiet and low-power, it can easily handle not only leaves but also small debris. These leaf blowers are perfect for small areas or for cleaning up all the time – when you don't come across piles of leaves, but a small layer of gradually falling leaves. Keep in mind that the power of such devices is not suitable for moving wet leaves – the leaf blower will not be able to lift them.
Two-Cycle Gas-Powered Leaf Blowers
This type of leaf blowers is inexpensive and available. It is suitable for small to medium sized areas, with average cleaning time and noise. In general, if Two-Cycle Gas-Powered Leaf Blowers could be described in one word, it would be "medium". Small in price and size, not the most powerful in its form, but effective and does its job. Such devices are certainly common in the market.
If you don't want to overpay for the functionality and are willing to spend some of your time looking after your backyard or plot, Two-Cycle Gas-Powered Leaf Blowers is ideal for you.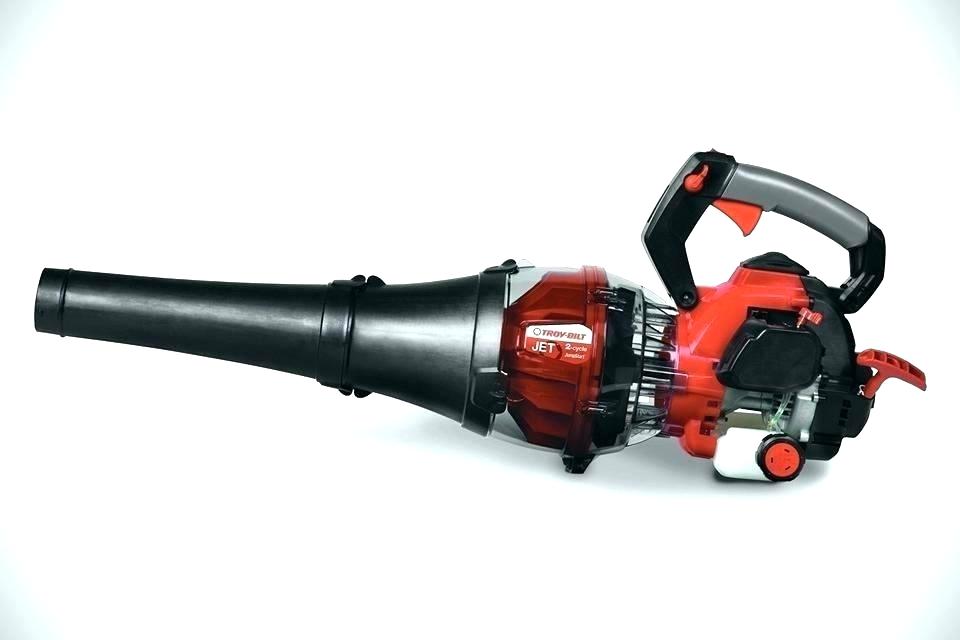 Four-Cycle Gas-Powered Leaf Blowers
Holders of large plots are forced to clean up large areas of land. Of course, if you use the cheapest and simplest Leaf blower model, it will last a very long period of time. The Four-Cycle Gas-Powered Leaf Blowers have been developed for this purpose. They save you time, quickly deflate excess leaves and debris, and are not limited by the weather – work can be done with either wet or dry leaves. Their range of action is wide and the range in which they can work is wide. Of course, this has also had an impact on the cost of these leaf blowers – they are many times more expensive than two-cycle devices, but more efficient and faster to work with.
In fact, although all leaf blowers perform the same function, they are all different. When buying, you should consider everything – warranty periods, device weight, power supply principle, maintenance time and much more. Of course, before you buy such a serious device you should try it in action, but you can only do it from friends or acquaintances who have already purchased a leaf blower. Hopefully, our article has made your presentation a little clearer and now you won't get lost in the shop by choosing a device to take care of your site or backyard.